---
Mission to Madagascar 2016
Wendy Bellmore's Mission to Madagascar 2016
On Sunday, June 19, 2016, Christ and The Epiphany Church commissioned Wendy Bellmore, a lay leader of the congregation, as a Bridger Missionary of the Society of Anglican Missionaries and Senders (SAMS). Since her retirement from the Veteran's Administration Hospital in West Haven, CT, she has desired to use her experience, training and passion to do things that were precluded before retirement. Wendy has found herself called to serve in Madagascar for two and a half months (the Bridger Missionary bridges the difference between a Short Term Mission (two weeks) and Long Term Service (three years)). She will be coordinating this ministry with the Rt. Rev. Dr. Todd McGregor, Bishop of Toliara (Madagascar) and the Rev. Dr. Patricia McGregor – under whose authority she will be serving.
The focus of Wendy's time in Madagascar is to develop a health ministry to those who are the most underserved in the community: women and children.
Donations of support can be made out to Christ and The Epiphany Church with "Madagascar Mission" in the memo line, and mailed to the church at 39 Park Place, East Haven, CT 06512. For further information, call 203-467-2310.
Prayer for the Madagascar Mission
Most gracious God, you sent your Son, Jesus Christ to serve as a light to the peoples of the earth. You have called us to follow and be sent as He was. Wendy Bellmore has now been called to the people of Toliara, Madagascar, and we lift this mission in prayer to you.
Grow strong relationships with those she works with and those she serves, granting that her gifts would be matched with the needs of the community, that the mutual ministry of the Body of Christ may prosper.
Empower her by the Holy Spirit with boldness to proclaim, bear witness, and incarnate the love of God in Jesus. Defend her from the assaults of doubt, fear, confusion, and all the Prince of Lies promotes. Keep her safe from dangers to health and safety.
Keep those she leaves behind: family, friends, faith community under your watchful care, giving her peace until she returns.
Smooth the transitions - providing grace when culture shock hits hard - both in country, and upon return home.
Thankful for the gift of your calling and her services, for the faith and financial support and encouragement of the community, we make this our prayer to you, O Lord our God, in the name of your Son, Jesus Christ. Amen.
Rev. Andrew G. Osmun
July 10, 2016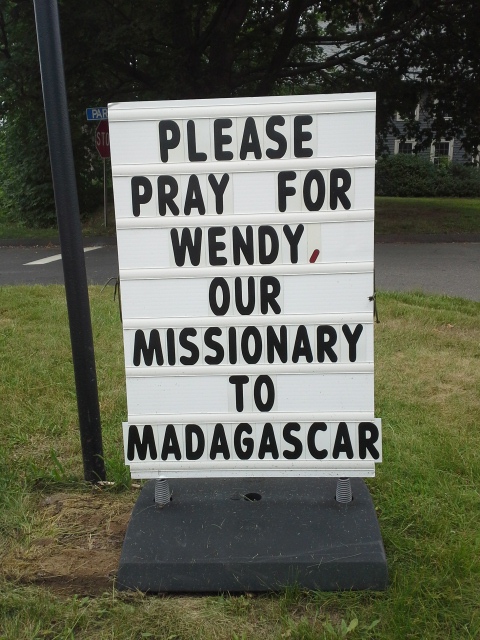 Links:
The Society of Anglican Missionaries and Senders (SAMS)

|

|

Share